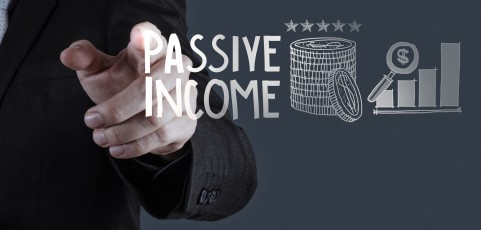 Did you know as an affiliate you can make passive income by referring successful affiliates to programs you are in? I am always amazed how many affiliates, specifically influencers, don't take advantage of this revenue stream.
What is a two tier affiliate program?
The merchant provides an on-going and/or flat fee for recruiting a new affiliate to the program.  The commission is either a flat fee when the affiliate signs up via your two-tier link or an ongoing commission based on your referred affiliate's commission.
How does it work?
As with all things affiliate, it starts with a link from your affiliate network. You grab the affiliate code for the Two-Tier sign up. This is essential because it tags your referred affiliate to you. Once the affiliate is assigned to you, you automatically receive a commission based on your referred affiliates commission.
Please note, the new affiliate always gets the same commission. It is not less due to being part of a two tier program.
Why would a merchant have a two tier affiliate program?
Great way to expand their program with new affiliates.
Why does an affiliate want to participate in a two tier program?
Passive income stream…need I say more.,
How do you know if a merchant has a two tier program?
When signing up for a merchant program, it will be in the Details section if it is two-tier. In Shareasale, it is a mountain icon
Sometimes, two-tier links are only provided privately. If you don't see a referral link, be sure to ask your affiliate manager.
Which Programs Have Two-Tier Affiliate Programs?
Robbins Interactive has the following merchant programs that participate in Two Tier Affiliate Programs. Sign up, become a revenue producing affiliate. Request a two-tier affiliate link from a Robbins Interactive manager.
Natural Healing Oils/Amoils
100% Pure Cosmetics and Skin Care – must request privately
Cleatskins– must request privately
Other merchant programs with great managers who have two-tier programs
Flirty Aprons
Snake River Farms
com