For this yoga and mindfulness campaign asset page, I am partnering with ProSource affiliate manager, Adam Riemer. Adam is a two-time recipient of Affiliate Summit's Pinnacle Award for Affiliate Manager of the Year. In a recent conversation, we discovered our two clients, LATHER and ProSource, provide a unique and compelling product set when combined. While LATHER offers aromatherapy wellness balms to enhance a yoga or meditation practice, ProSource offers beautifully crafted yoga mats to inspire new and advanced yogis alike. The following campaign recommendation combines both programs for optimal earning potential as an affiliate and offering for your followers.
Ideal Affiliate Partners
Eco-wellness influencers
Health and wellness coaches
Influencers who focus on mindfulness practices
Yogis, especially those focused on introducing followers to the power of yoga
Meditation practitioners
Working with ProSource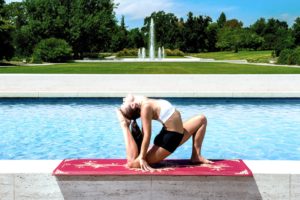 Offers eco-friendly and sustainable yoga mats for under $25
All mats are designed for comfort and stability
Limited time offer of an introductory one-month subscription to YogiApproved with ANY yoga purchase – this includes mats, mat bags, slings, yoga towels and more

YogiApproved offers high quality videos from top instructors in yoga, meditation, and fitness
Classes are arranged by specific skill or style
Several introductory classes and series available

Adam Reimer manages the ProSource program. With extensive expertise in search engine optimization, Adam is a great manager to work with to grow your influence and affiliate business.
Click here to sign up for the ProSource affiliate program. Please note: this is an affiliate link for which I will receive a small commission when you sign up.
Working with LATHER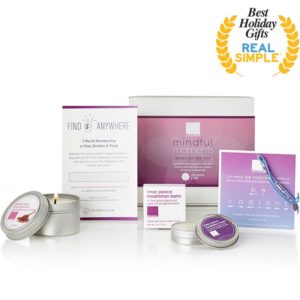 LATHER offers holistic face, body and hair care with a focus on aromatherapy to heal both the body and the mind
All LATHER products are non-toxic. For this campaign, I recommend focusing on the candles and wellness balms These products enhance a yoga and/or meditation practice
The LATHER affiliate program is Robbins Interactive program which includes a dedicated affiliate management team and aggressive bonus structure with each campaign
Affiliate Campaign Ideas
Yoga to Ease Anxiety

Recommended products for this campaign are the LATHER Inner Peace Wellness Balm, ProSource yoga blocks and the Mandala yoga mat. The Mandala symbol represents your spiritual journey and the support of the universe.
Campaign resources for affiliates:

Harvard Health – Yoga for Anxiety and Depression
Yoga Journal – How Yoga Calms Anxiety Holistically
Beginner Yoga Kit Under $40

Everything you need to start a yoga practice for under $40
Recommended products:

Any mat on ProSource priced at $21.85 which includes a three-month subscription to YogiApproved
LATHER lavender candle formulated to soothe and clarify the mind – $10

Campaign resources for affiliates:

Organic Facts – 13 Surprising Benefits of Lavender Essential Oil
Mary Catherine Star – 5 Ways Candles Can Enhance Your Home Yoga + Meditation Practice
Lifespan – 24 Reasons You Must Start Doing Yoga Now!
Create a Meditation Sanctuary

Benefits of having a sacred place, no matter the size, for yoga and/or meditation
Recommended products are ProSource yoga mats and the LATHER Meditation Kit

Customer receives three months of YogiApproved AND three months of Stop, Breathe &Think (a meditation and mindfulness app)

Perfect for small spaces and travel
Campaign resources for affiliates:

National Center for Biotechnology Information – Sacred Spaces, Healing Places: Therapeutic Landscapes of Spiritual Significance
MindBodyGreen – 8 Tips for Creating a Sacred Space to Replenish Your Spirit
Contact Me
Have questions or want to brainstorm on more ideas? Email me at stephanie [at] robbinsinteractive [dot] com. We can schedule a time to chat and discuss other programs in the health and wellness niche.